Tea Bags with String and Tag in Envelope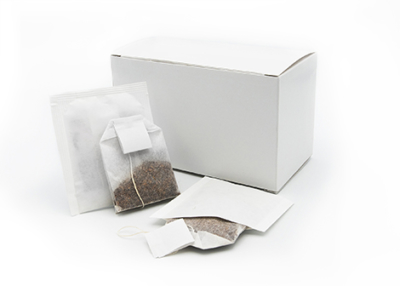 Double chamber filter bag with thread and tag using the most recent technology to fix the thread to the bag with a sewn knot. The filter paper is thinner than conventional filter paper for better infusion. A knurl seal is used so that no heat is necessary to seal the teabag.
Request More Information
Pyramid Tea Bags with or without String Tag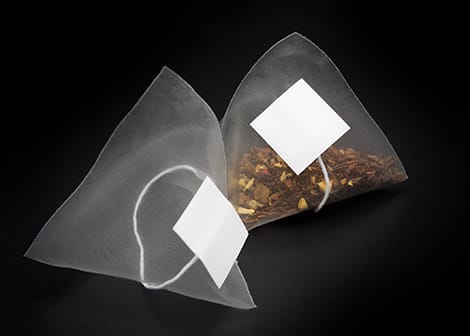 Triangular (pyramid) or rectangular shaped (your option, same cost) nylon or soilon (compostable) teabags, available with or without tag to get the ultimate infusion for whole leaf teas and herbs. We only use FUSO machines for superior quality tea bags.
Request More Information
Loose Tea Packets and Filling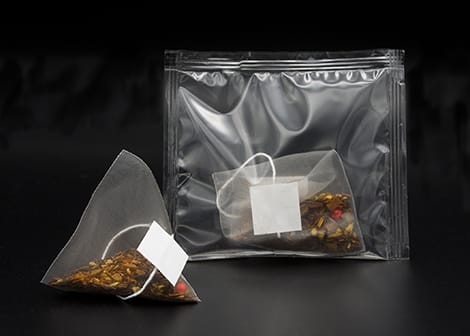 Tea blends can be machine-packed into packets or filled into tins, pouches, or other packages of your choosing. Packets can be pre-printed or generic material. Tins or pouches can be pre-printed for large projects or labeled for lower volume projects.
Request More Information
Pillow Tea Bags with String and Tag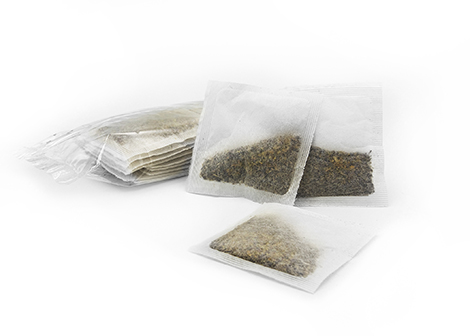 Available with or without heat-sealed envelopes. The teabag is sealed on 3 sides and is made from heat-seal filter paper & has an innovative design where the string remains inside the bag together with the product. Pull on the tag & the string readily emerges from the bag. Also available with a conventional string and tag.
Request More Information
Iced Tea Filter Bags or Frac Packs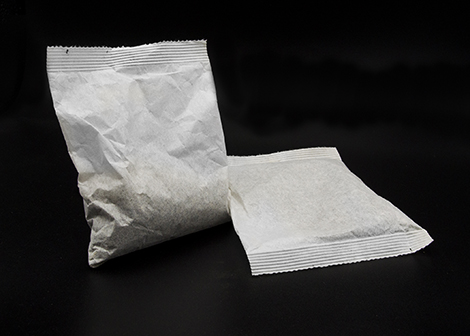 We pack quantities from 10 grams (0.3oz) to 128 grams (4oz). The size is adjusted to fit the amount of tea in the bag. We can produce filter bags that can be placed right in the brewer & clear or foil bags for pouring into brewers with their own filters. The bags are available in conventional fin seal bags & 3-side seal bags.
Request More Information